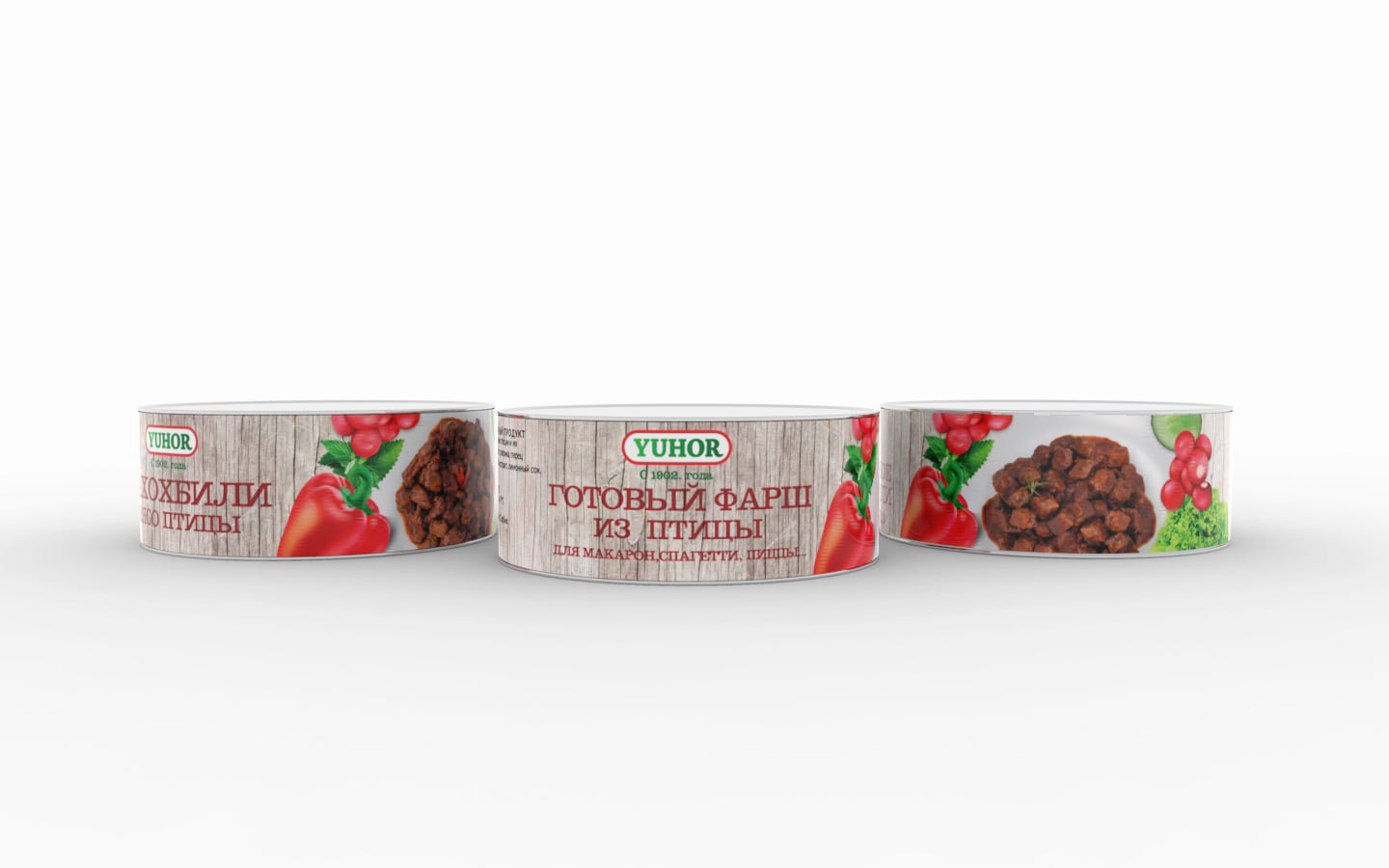 Labels for food industry "Yuhor"
Food industry "Yuhor" needed a set of labels for their new, ready meals product line, as part of the preparation for entering Russian market. Labels included can labels and sachet labels.
Greatest challenge was to organize photo shoot of over 20 products, with every product served differently on the plate. And then prepare labels in very short time frame.
Client: "Yuhor" food industry
Location: Serbia