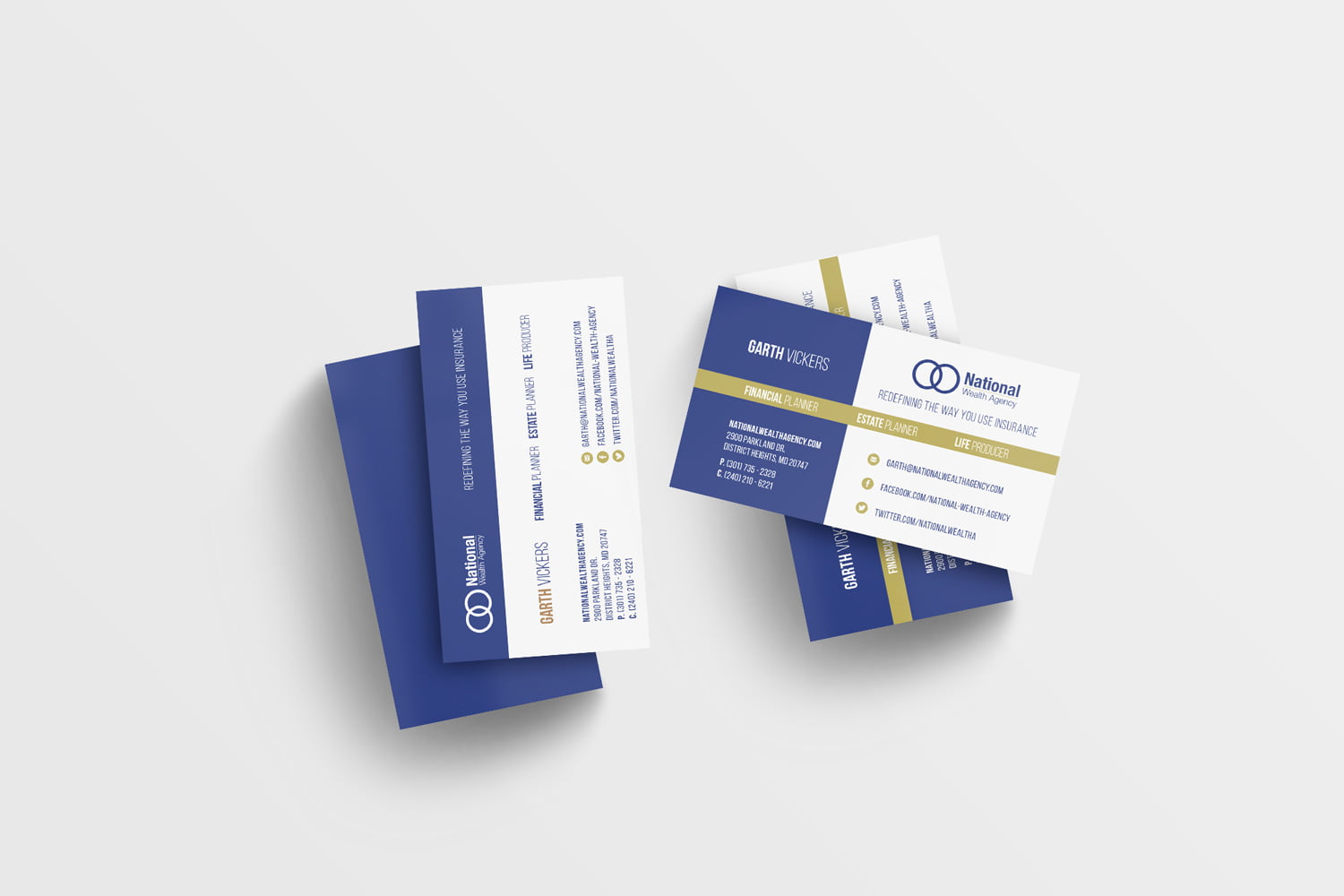 NWA stationery and print design
The project of business card and print material design was done for the National Wealth Agency, financial planning and insurance company.
Our job was to follow their overall branding, and create design that "fits". And we did just that. Using their colors, we provided several options for client to choose from.
Client: National Wealth Agency
Location: USA